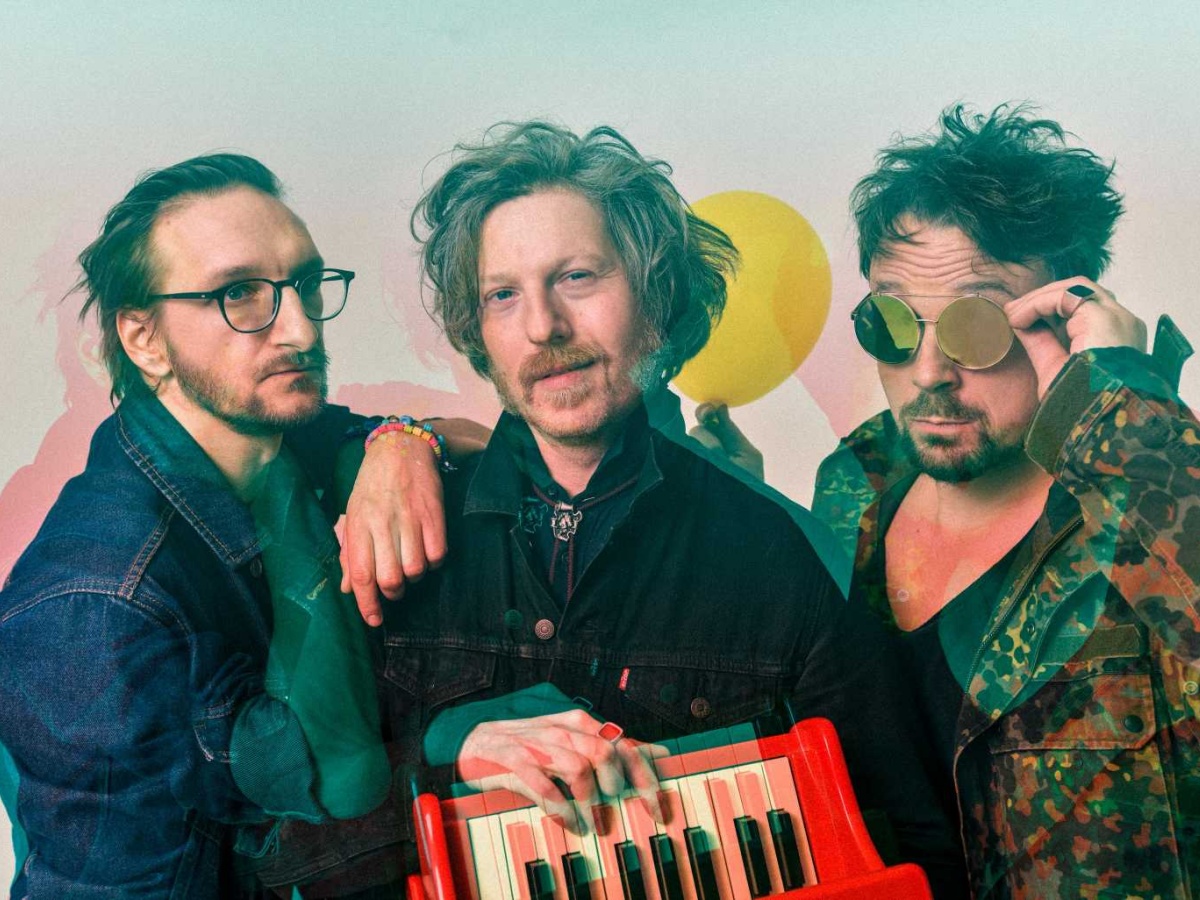 Bite the Bullet releases Album 'Vices'
How would it sound if Jack White invited Daft Punk to produce an album and let Tame Impala be in charge of the recordings?
Bite the Bullet comes with a qualified bid on the trio's upcoming album 'Vices', where the trio mixes their riff-driven rock sound up with flammable electro beats, catchy pop hooks and rave energy. The result is a charming and danceable take on what they call Thunderpop anno 2021.
The mindset of the new record is also radical different than on the group's previous albums: "We have always dreamed that the band should be like an open love affair, where one is welcome to have lovers and find nourishment outside the band's closed circle – but it's not until now that we have been ready for that", says guitarist Paw Eriksen.
Bite the Bullet has therefore circulated the early song sketches freely among good friends and songwriters like Søren Christensen (Fallulah, Nabiha, Reptile Youth, etc.), Jonas Breum (Peter Sommer et al.) and Kaspar Kaae (CODY) before the songs found their final form. In the process, Søren Christensen took the role as producer and creative big brother for the trio, which besides guitarist Paw Eriksen, consist of singer Thomas Storgaard and bass- and synth player Christian Norup.
As an explosive live band, Bite the Bullet has several intensive European tour on their conscience. In particular, the German and Spanish concertgoers threw their love on the Danish rock trio. The frequent trips down the German autobahn has given the three-leaf clover a total fan base south of the native Denmark, and has made them a top-tuned live act that possesses an unnamed energy that is a rarity in their local hemisphere. "Playing a concert for us, is not just playing songs in front of an audience. We want people to be a part of the party and we are not afraid of letting them in", says leadsinger Thomas Storgaard Christiansen. At concert Bite The Bullet performs with an energy and a empathy that makes it difficult for even the heaviest legs to stand still. Now they are ready with their 4th album 'Vices' and are looking forward to reveal show dates outside of Denmark, which will include Austria, Switzerland and Germany.