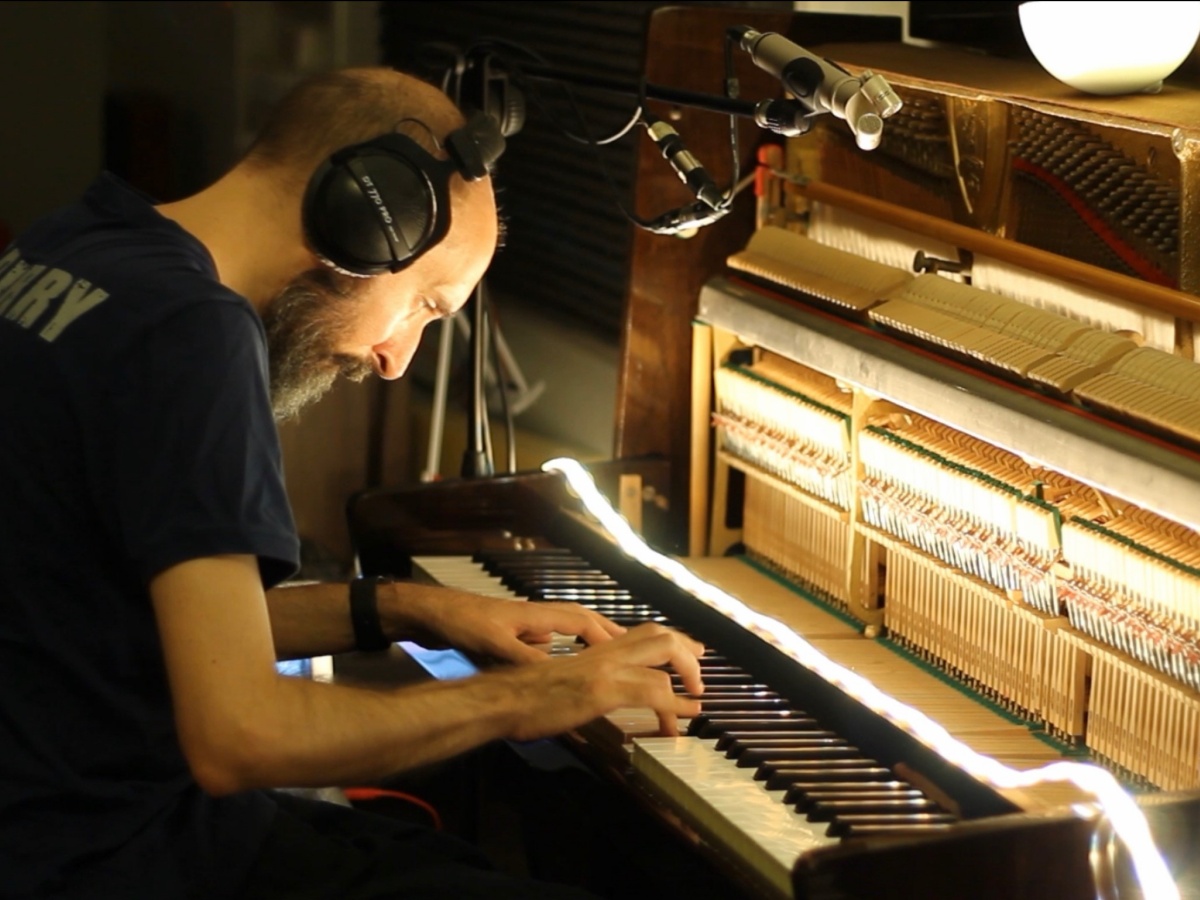 Gianluca Piacenza
Now he is working with more minimalistic solo piano pieces and his sonic expression is a mix of acoustic textures, recorded and processed with effects and filled with an atmosphere that seats the listener gently and intimately right by the piano.
The new release 'Before All This' (September 4th, 2020) is the first single out from Gianluca Piacenza's coming mini-album "Songs From Isolation". The album portraits a very personal and intimate journey into the abyss of his soul and heart, his deepest emotions and pathetic failures, trying to see through his own insecurities during the recent lock-down caused by COVID-19 in Italy. The single "Before All This" is a melancholic reflection about our lives before the terrifying pandemic: focusing on the importance of all the little things we took for granted and which we miss so much now. It is a calm and nostalgic "song without words" to help us remember the beauty of life and that everything will be fine again soon – hopefully.
Gianluca Piacenza has decided to tell the story in a very emotional way, choosing to only use his beloved Petrof upright piano, which he has had since he was 6 years old and which started all his musical adventures. The piano was specially "felted" to reach a warmer and mellow sound, and recorded with a bunch of pedal effects to slightly manipulate the sound in real time. And as a true lover of analog sound, it was recorded on tape.